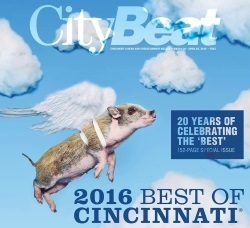 Voted #1 Cincinnati Chiropractic Clinic in the 2016 BEST OF CINCINNATI
First and foremost, THANK YOU! Thank you for making Norwood Chiropractic & Sports Injury Center the #1 Cincinnati Chiropractic Clinic for the second year in a row!! We are thrilled to know that our patients hold that much confidence in us to say we are "THE BEST". Everyday we strive to be better than the last and make sure every one of our patients is comfortable while in our office.
It was easy to see that there is one very important motto at the office: PATIENT FIRST. As a Patient centric office, our goal is to make sure that you are receiving the best possible care. We strive to find the root cause of your pain/problem, not just treat the symptoms. Along with the treatment we provide to you, our massage therapists tailor each treatment to their patients. The treatment coordinators in our office are experts in organizing your patient experience, and will go above and beyond to answers questions you may have. We work hard to have these processes in place and appreciate that our patients enjoy them.
From the very first greeting you receive to the time you leave the office we try to exceed your expectations. Having a new location in Mason could not have been done without the continuous referrals and amazing testimonials by all of our patients. We are now able to treat more people in the Cincinnati and Mason areas and are excited for what the future holds for our patients and our office.
Thank You! Thank You! Thank You!