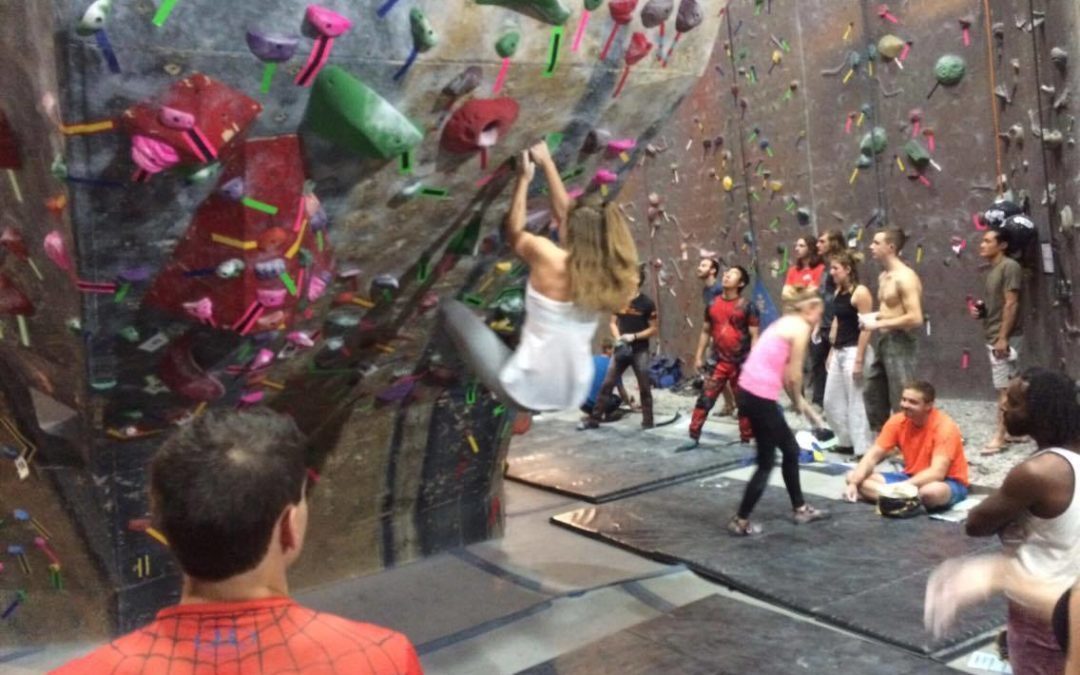 As the temperatures outside are dropping, I've been looking for fun ways to get exercise while staying warm. RockQuest is an indoor climbing facility on East Kemper Road in Sharonville. All of the climbing walls are indoors in a temperature-controlled environment. They offer a great facility to have fun and get some exercise with family and friends. Even children (ages 7+) can enjoy learning how to climb safely.
Good for climbing beginners to experts
As an intermediate climber, I've had some experience with other indoor rock climbing facilities. However, I haven't climbed in a couple of years. I was in need of a refresher course on how to properly use the belay, or safety spotter, equipment. I was really impressed with RockQuest's beginner's course. They ran me through all the steps of tying the standard figure 8 rock climbing knot, and how to use a belay device. I then had the opportunity to practice the skills by spotting a friend while the staff supervised. They were very friendly and accommodating throughout the whole process.
Afraid of heights? Not a problem
Another great feature of the rock climbing gym is their bouldering wall. If you are the type of person that would like to try climbing, but are afraid of heights, this is the option for you. Bouldering is rock climbing only a short distance from the ground without the use of ropes or harnesses. You can test your climbing ability across the wall horizontally, or see if you can summit the fifteen-foot wall. Don't worry. If you do happen to fall while bouldering, there are mats covering the entire floor to soften the landing.
So if you find yourself getting stuck in the winter rut, try something new and spend an afternoon testing your mind and body with indoor rock climbing!