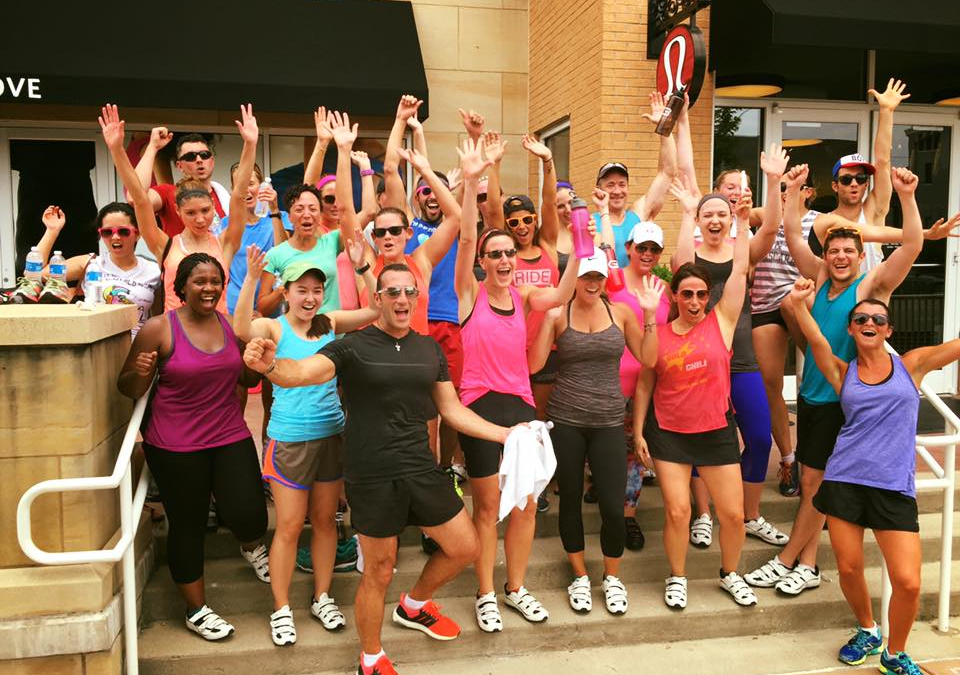 Have you ever thought about trying a spin class but weren't sure if you could handle the intensity? Sure spinning can be hard but it can also be really fun. "It is pure, intoxicating entertainment," says President Heather Harris about CycleBar's spinning classes, which take place in a setting designed to give an "IMAX theater concert-like experience."
Spinning At CycleBar
If you're not familiar with Cyclebar, it's an indoor cycling studio with intense, full body workouts, and quite the following. Founded in Boston, CycleBar is the first and largest indoor cycling studio franchise. There are many reasons to spin at CycleBar but here are a few to convince you.
Great atmosphere Cycle Bar provides a great atmosphere for a challenging workout. When you walk in you are provided with all of the necessities for your ride ahead (i.e cycle shoes, water, towel, etc.)
Zero intimidation factor If you're new to indoor cycling there's no need to be intimidated. The cycle room is dark and you have control of the intensity of your ride with the large monitor on the bike.
Monitor your progress If you are up for a challenge the monitor is great because it allows you to push yourself and beat your stats.
Amphitheater style seating Offers better views of the instructor and preventing the close setup of so many spinning classes.
"Cycle Star" instructors

Bring incomparable energy, training, enthusiasm, and charisma to each and every ride.
Full body workout

CycleBar provides an intense workout that incorporates both upper and lower body. Every bike has a weighted bar that is utilized for upper body workouts during the ride. You challenge your endurance as your are guided through hills, sprints, isometric holds and more while you enjoy the club style atmosphere with lights and a DJ booth.
Showing Our Appreciation
Still not convinced?

As part of our commitment to helping our patients achieve optimal health, Norwood Chiropractic is partnering with

Cycle Bar Hyde Park

in January for an event

just for our patients. This event includes a

complementary

50 minute ride and will not only be a great workout but an excellent opportunity for us to show how much we appreciate YOU!
Anxious to get started?
Join
me at the CycleBar in Hyde Park during the
early
mornings (5:30am to be exact!) for a heart–pumping start to the day!