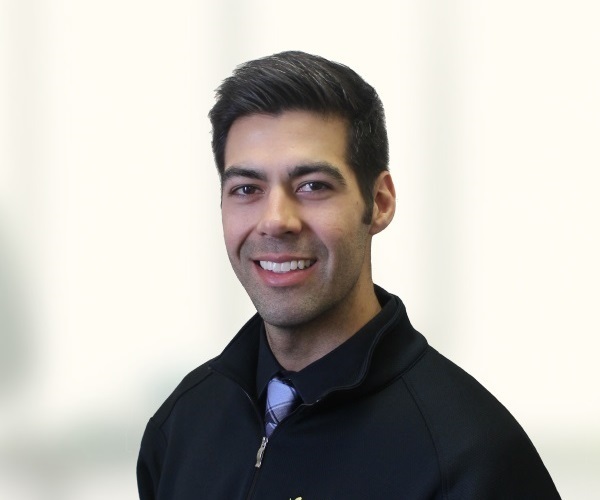 Meet Dr. Erik Nabi-the newest addition to our team of highly skilled Cincinnati chiropractors specializing in Active Release Techniques ®.
"A challenge with growing a practice is to continue to provide the same great care you have come to expect and not cut any corners. Our solution is NOT to cut your treatment times, NOT to double book appointments. The solution is to add another highly skilled doc who can help us deliver the care you expect. Dr. Bowen and I spent a lot of time, energy and money recruiting Dr. Nabi to come to Cincinnati. We agree he is the perfect fit." -Dr. Yost
Dr. Nabi, a native of Buffalo, competed in baseball and track & field while in high school and college. He graduated from the University of North Carolina-Asheville with a degree in biology. Dr. Erik went on to obtain a Masters in oncology (cancer) research. After working as a researcher he quickly realized that he would prefer to help patients take a more preemptive approach on maintenance of health.
"I loved being involved with oncology research; however, I quickly realized my passions lie in helping people live healthier lifestyles geared towards prevention of disease and freedom from pain." -Dr. Erik Nabi
During his doctorate training, Dr. Erik interned in both rehabilitation and radiology departments to hone his skills in diagnosis and patient management. He became particularly focused in the relationship between movement dysfunction and pain. He quickly learned the soft tissues play an integral role so he began studying Active Release Techniques® (ART). He is full body certified (like our entire team of Cincinnati chiropractors) and he is certified in long tract nerve entrapments.
Dr. Nabi apprenticed, Dr. Robert Kaminski, one of the most experienced ART® instructors in the world. With his research background, Dr. Nabi pursues the best evidence-based practices to benefit patients. Dr. Nabi spends ample time listening, evaluating and treating-the 3 promises our team of Cincinnati Chiropractors make to each of our patients.
"I am excited to have joined the team at Norwood Chiropractic & Sports Injury Center. I have observed a lot of clinics across the country and this clinic is exactly what I hoped to be a part of." -Dr. Erik Nabi