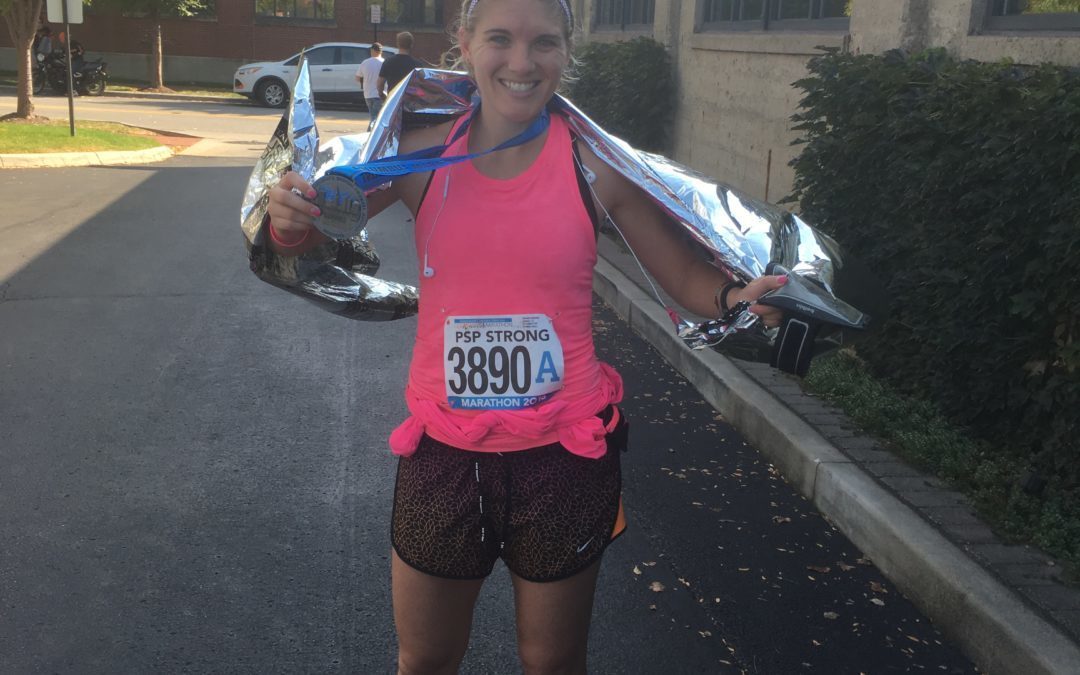 How many steps have you gotten in today?
A couple of years ago if somebody asked me that question I would have had no idea how to answer that. Today, with just a few swipes of my Fitbit I am able to give them everything from my steps, heartrate, and even the amount of miles I have gotten in so far that day. It is no surprise that having a Fitbit, Apple Watch, or other wearable technology is just as common as having a cell phone these days.
Fitbit
Fitbit seems to have something for everyone. They separate their gear into three categories: Everyday, Active, and Performance. With each category, the technology advances so you are able to utilize it better for your activities. With Fitbit, you can get as simple as tracking your steps, calories, and distance to being able to track your runs or rides with a built in GPS simply from your watch-no phone needed! I personally have been wearing and training with the Fitbit Surge.
Just recently I had trained for and ran my first marathon and it was a huge help to have the Surge. My favorite feature about this device was not necessarily the best one. I found it great that I was able to change the songs playing from my phone simply from a press of a button on my watch. It also has a GPS tracker built into the watch so I was able to track my mileage without having to turn on another app through my phone. While I was running my marathon I also found it great to be able to read texts I was receiving from family and friends throughout the race wishing me luck and cheering me on. Not sure which Fitbit product would be right for you? Take their recommendation quiz and they will give you a top choice plus two others that fit your criteria.
Apple Watch
The Apple Watch is another popular performance watch. Just recently Apple had come out with their Series 2 Apple Watch with more enhanced features. The two biggest changes the Series 2 includes are that it now has built in GPS along with being water resistant up to 50 meters. Apple never seems to disappoint with the appearance of their products. One great feature of the Apple Watch series is that you can change the bands to look as casual, formal, or active as you want. The bands range from nylon to leather and even stainless steel with various colors to choose from. I find one of the coolest features of the Apple Watch to be the fact that it is almost a mini iPhone right on your wrist. Connecting to Wi-Fi, being able to read and reply to text messages as well as being able to connect and use your favorite Apps. This can all be done within the swipe of the watch face or the press of a button.
Personally, I do not own an Apple Watch (but am now very interested in one) so I had to get my insight through people who I knew had the original Apple Watch Series 1. Dr. Bowen stated that he liked the fact he was able to answer his phone calls and continue conversations all from his watch. He also states that having news pop up helps him to keep up with what is going on in the Cincinnati area as well as around the world. My sister in law is a mother of two who is currently training for her first half marathon. She also likes the text features and states it's easy to be able to use the "talk to text" to respond while running around with her two little ones. The Apple Watch also seems to be reliable when using it for her training, especially when running.
From tracking your steps to answering text messages, both the Fitbit and Apple Watch have something for everyone. So what are you waiting for? Get out there and get moving!