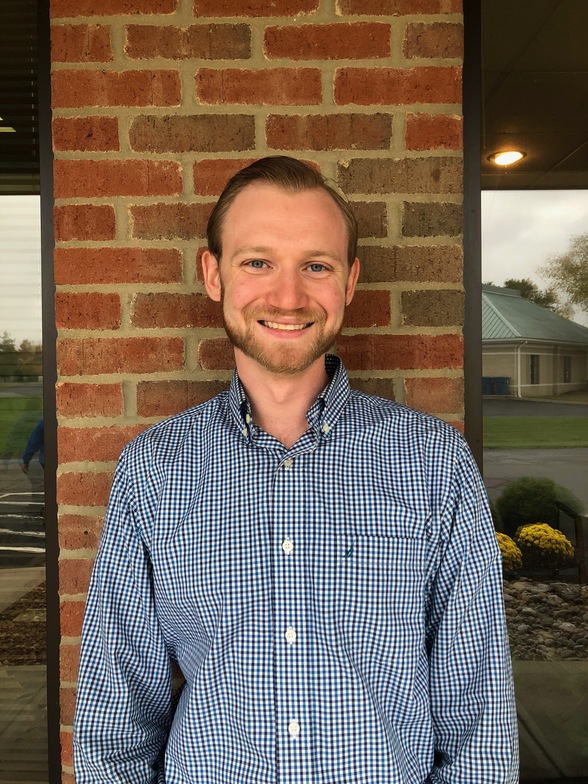 You will be seeing a new face around the office!

Tyler Kemp is the current preceptor at Norwood Chiropractic and will be working with Dr. Yost as he finishes his final months of training as a chiropractic physician.

Tyler was born and raised outside of Philadelphia Pennsylvania, there he was active in track, cross country, and swimming. His interest in chiropractic began in highschool after suffering a track injury. After his injury, he received chiropractic care that got him back to running! He went on to attend Cedarville University in southwest Ohio where he pursued his bachelors in Allied Health. After Cedarville, Tyler moved to Saint Louis to pursue his Doctor of Chiropractic from Logan University.

Norwood will be his last clinical rotation before he graduates as a Chiropractic Physician in December. Prior to coming to Norwood his training included rotations at Me Mercy Hospital (St. Louis), a federal medical center (Affinia Health) , and a sport rehab clinic.
Tyler seeks an evidence-based approach with an emphasis on active care. While attending chiropractic school, Tyler attended nearly 400 hours of continuing education courses including: Motion Palpation Adjusting, Mechanical Diagnosis and Therapy, Dry Needling, Acupuncture Selective Functional Movement Assessment, diagnostic ultrasound and more! Tyler's passion for active care translates to targeted rehab and patient centered care. When not in the office, Tyler enjoys running and exploring Cincinnati with his wife Stephanie and their dog Rose.