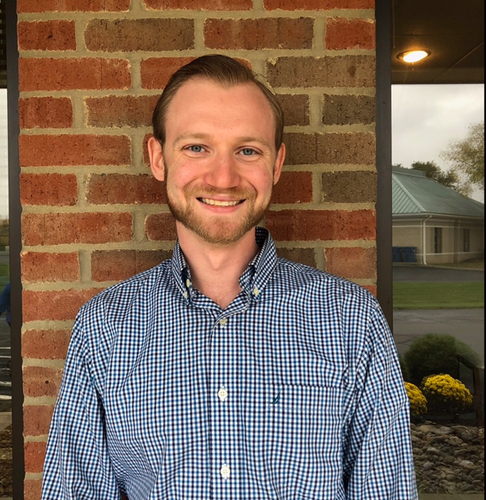 Dr. Tyler Kemp is a native of Philadelphia PA and is a welcome addition to our team at Norwood. Growing up Tyler was active in track, cross country, and swimming. Tyler's first experience with chiropractic came in high school after a meniscus tear ended his season. His local chiropractic was able to help him recover and return to running . This encouraged him to pursue a career to do the same in others. He went on to attend Cedarville University where he pursued his bachelor's in Allied Health.
Tyler attended Logan University in St. Louis Missouri for his chiropractic training. While there he was selected to rotate within a hospital system and a federal medical center where he treated co managed with the medical team. Additionally he spent a semester within a sports rehab office giving him experience with athletes at the recreational and professional level. His clinical interests include: Sciatica, TMJ disorders, and shoulder impingment.
Tyler seeks an evidence-based focus with his patients and is constantly improving his patient care. While in chiropractic school Dr. Kemp attended nearly 400 hours of continuing education including: Motion Palpation adjusting, Mechanical Diagnosis and Therapy (MDT), Dry needling, Acupuncture and more! Dr. Kemp is certified to perform acupuncture in Ohio. When not in our Mason office, Tyler enjoys running and exploring Cincinnati with his wife Stephanie and their dog Rose.
QUIROPRACTICO QUE HABLA ESPANOL
Se halba! Dr. Kemp tiene un passionate para ayudar la communidad latinx. El es unos de pococ quiropractor que hable espanol proxima Cincinatti.
PUBLICATIONS
Quadrangular Space Syndrome: A narrative overview (JCM, March 2021)
https://pubmed.ncbi.nlm.nih.gov/34025301/
Acute Onset Pediatric Multiple Sclerosis: A case report (manuscript in process-2022)
ACUPUNCTURE TRAINING
Logan University- 100 hours
IAMA- Fellowship Training